LAMMHULTS DESIGN GROUP – FINANCIAL COMMUNICATION


Reshaping a brand and creating new legacies
Lammhults Design Group approached us with big ambitions – to transform their brand from traditional and boring, to one of Sweden's most innovative and design driven.

To succeed, they sought a creative partner with a deep understanding of their unique qualities and the business know-how to create stunning visuals aligned with their core values: quality, innovation and design.
Solution
You can cut down the tree, but the roots stay the same. That was our approach when we reshaped the visual language of LDG.

By drawing inspiration from the rich design history of nordic minimalism, with a touch of the 60s modernist design language, we started growing a new tree from the old roots.

The result is a new visual language that connects all LDG products by making them the heroes in all communication, using their unique shapes, materials and textures to drive the storytelling.

This tree is still young, but we're confident it's here to stay.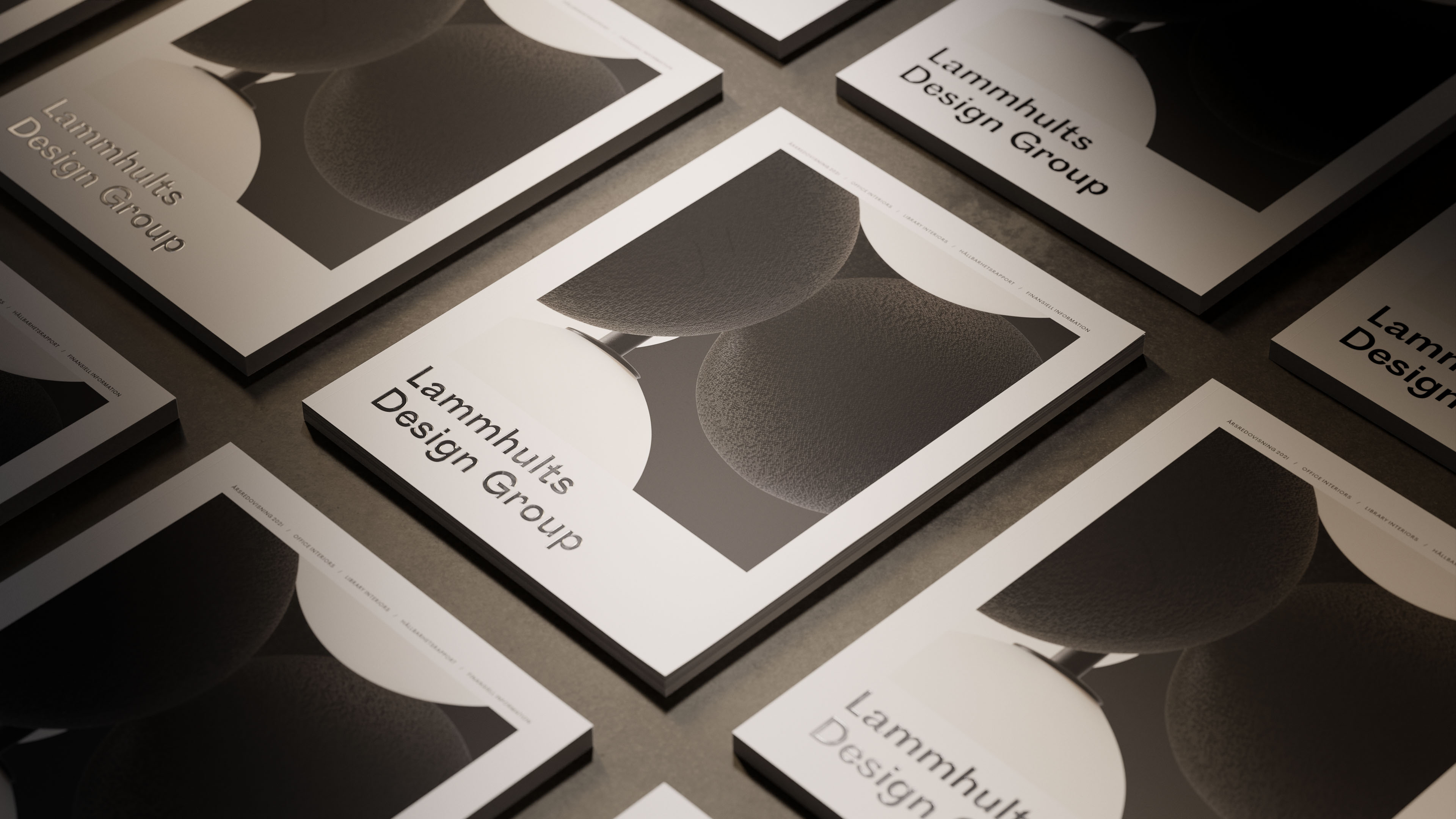 Project scope
Brand Identity
Annual Reports (Print & digital)
Quarterly Reports
Animation/Film
Data visualisation

Sustainability Report
Company Presentation movie
PPT presentation
Annual General Meeting
3D Environments